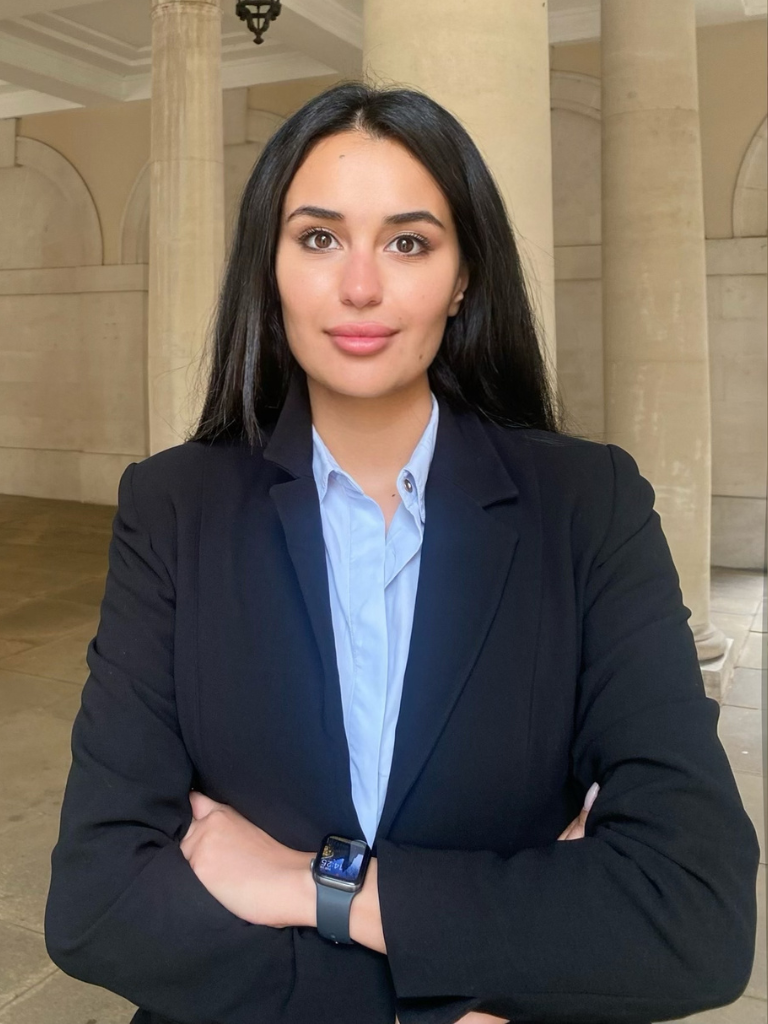 With her law degree and legal practice course already completed, Alaa is keen to progress her career in the industry and has been part of the financial crime legal team at Nicholls & Nicholls since 2022.  Alaa has a very interesting multinational background, both in work and in her personal life, which she has brought to her role as a paralegal at the firm. After working in general litigation departments internationally, her interest has developed to the extent that she completes her Masters in Trans-National Criminal Justice – a course which regularly includes financial based allegations – in 2023.  Alaa is therefore delving into the numbers and financial aspects of Nicholls & Nicholls to ensure full understanding of the internal mechanisms of financial and crypto crime. It assists with practical and relevant knowledge of key issues that develop in this ever-increasing area of criminal offences and adds to her experience dealing with Proceeds of Crime, specifically Account and Property Freezing Orders and Restraint Orders before the lower and High Courts across the Country.
During the pandemic 2020 to 2021, Alaa returned home to Nigeria and continued working on litigation issues as a paralegal. These cases had a significant cross border element which allowed her to expand her interest and use her language skills, speaking Arabic, Nigerian (Hausa), and English.
No stranger to multi-tasking, Alaa has undertaken full time study whilst volunteering at North Kensington Law Centre to try and assist the local community with relevant and current issues.  Many of the interactions during this time were highly emotive and potentially life changing for those she was trying to help.  It was here she continued to develop her client care and communication skills, being the first at the front line to engage and problem solve, or crisis manage.
One of Alaa's top skills is her attention to detail and ensuring that everything she works on is accurate, detailed, and reflective of her cases. She is aware of what is required and how to get that information to obtain the right results efficiently and succinctly.
Alaa is a huge team player and very much an active part of the Nicholls & Nicholls team. She helps ensure standards are kept high across the firm, and engages with all members, although her specialty is in numbers, cross border offences and crypto currency.