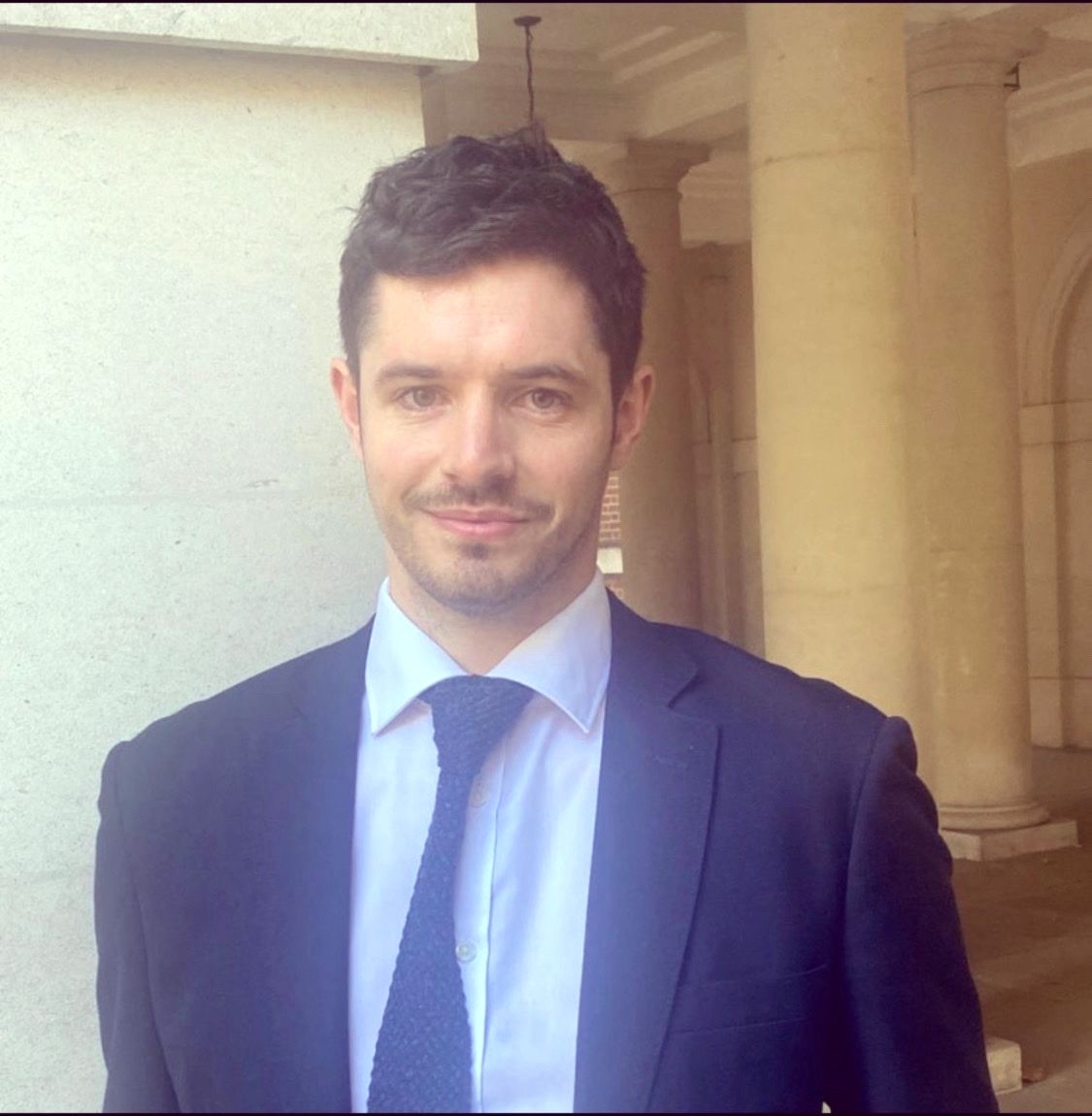 After completing his Bar course at City Law School, Felix joined Nicholls & Nicholls in 2022. This follows a successful career in education and Awarding in both Germany and the UK.
Felix studied English and German as an undergraduate, spending several years living in Berlin, both during and after his degree. Whilst working at a Berlin-based educational charity, Felix honed his German language skills and developed the soft skills central to managing client relationships that he applies at Nicholls & Nicholls.
After returning to the UK, Felix began working in the Awarding Industry, first in operations, where he was responsible for delivering exam results and certificates to candidates and exam centres around the world, and then in assessment production. These roles, in fast-paced and highly regulated environments provided the ideal foundation to manage the rigours of defence work where, ever-changing situations constantly occur.
A keen reader and excellent writer, Felix also completed a full time MA in English studies whilst juggling part-time work. He completed demanding research projects including a voluminous dissertation all with top Distinction grades. He finished as first runner up in Middle Temple's Lechmere Essay Prize in 2020 and came first in Devon Chambers' Student Essay Competition, in 2021.    Since working with Nicholls & Nicholls, he has been able to utilise his research and drafting skills in complex legal arguments and documents delivered to Courts and Government bodies across the UK.
With a fascination in the interactions of people and community, Felix has provided contributions to law reform on the use of UK drill music in criminal trials and is currently undertaking a research project on the reckless and intentional transmission of HIV.
Felix has volunteered for a number of legal charities, notably Support Through Court, the Unity Project, Vocalise, and currently The Schools Consent Project. At the Schools Consent Project, Felix combines his talents in advocacy with a commitment to using his knowledge of criminal law to improve understanding of the legal frameworks around 'consent' in young audiences.
With a steadfast passion for helping people, Felix knows that he has the skills to act in the best interests of all his clients and compile materials to support their position. His understated and considered approach is a huge asset, most specifically with our complex regulatory work, and high quantity case paper proceedings.